Cumberland Presbyterian Church
Introduction
Stop #7 of the Scott City Historical Walking Tour: In 1885, the founders of the Scott City Town Company offered church free lots if they wanted to build. The Cumberland Presbyterian being on of two that started from the beginning.
Images
Cumberland Presbyterian Sunday School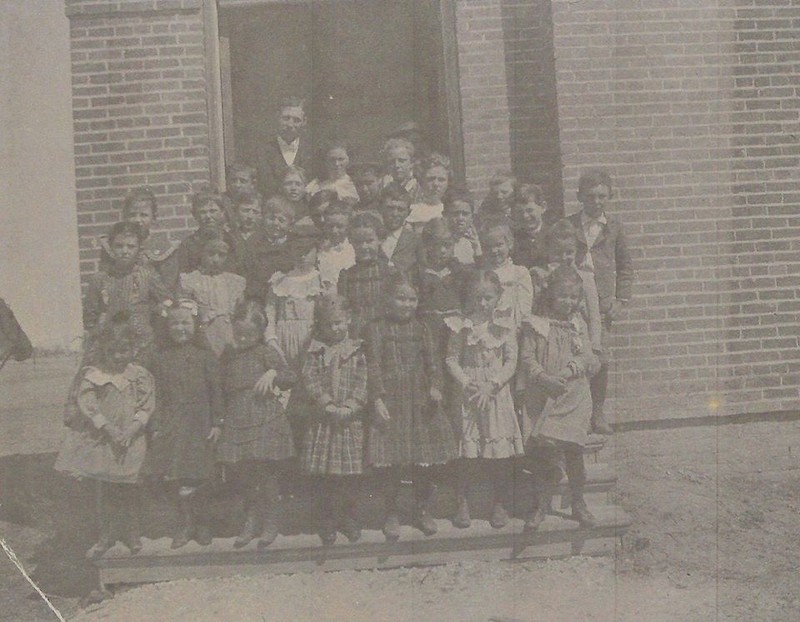 Cumberland Presbyterian Stained Glass Window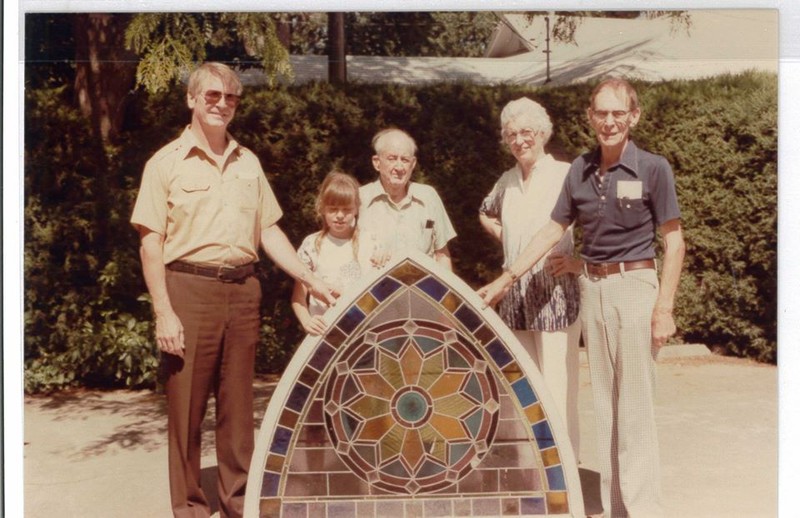 Cumberland Presbyterian Church, 1888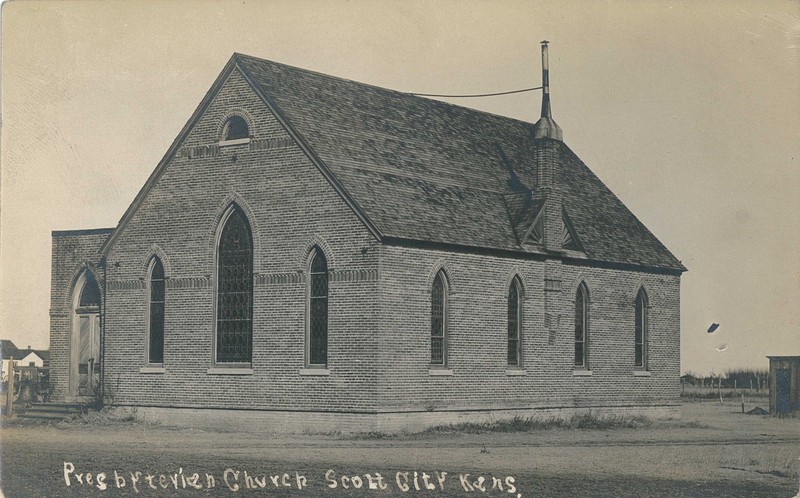 Backstory and Context
On July 8, 1886, an article appeared in the Scott County News that said, "There is to be a congregation of Cumberland Presbyterians organized in Scott City on the third Sabbath of this month. All Christians desiring to go into such an organization are earnestly requested to be present. Services will commence at 10:30 a.m., J.C. Moore, Pastor."
By the end of the month, the newspaper read that the Church had organized with 18 members. The Elders were: S.W.Case, B.F. Wells, G.B. McElwain, C.S. Hockaday. Deacons: W.D. Bourne, A.L. Stearne.
The Church began meeting the first and third Sabbath oft he month in Case's Hall. The second pastor was Reverend Moore, a Civil War Veteran from Kentucky. The Church continued to grow and brow ground at this site in October 1887. The building was a brick structure, 32'x50' at cost $3,000. Mr. Zerby was the contractor and had the brick made in a kiln southeast of town on the Manker and Bourned land.
Under the cornerstone of the Church was buried a copy of the bible and copies of the church history. The Church was used for the first time in July 1888. The Scott City News stated, "The Church has opera chairs, stained glass windows, and sloping floors, good if high hats come in style again. There is a fine chandelier suspended in the building. Jeweler O.D. Johnson presented the Church with a handsome clock. As soon as the church is out of debt, it will be dedicated."
The Church was also the meeting place of several other congregations until they could build their own and was the location of the commencement exercises of the first class to graduate from Scott County High School.
Sources
, Scott County Historical Society. History of Early Scott County. Edition 1. Volume 1. Page 277. Scott City , KS. Scott County Historical Society, 1977.
Lawrence, Deb. Cumberland Presbyterian Church, Article. Scott City, KS. 2018.
Image Sources
Scott County Historical Society

Scott County Historical Society

Scott County Historical Society