Tulip Trestle
Introduction
Also known as the Tulip Viaduct, or the Greene County Viaduct, The Tulip Trestle is a railroad bridge that connects over Richland Creek between Solsberry, Indiana, and Tulip, Indiana. It was started in 1905, and completed in 1906, and at the time, was the third longest bridge of its kind in the world.
Images
the beautiful viaduct in 2016, 110 years after it was finally completed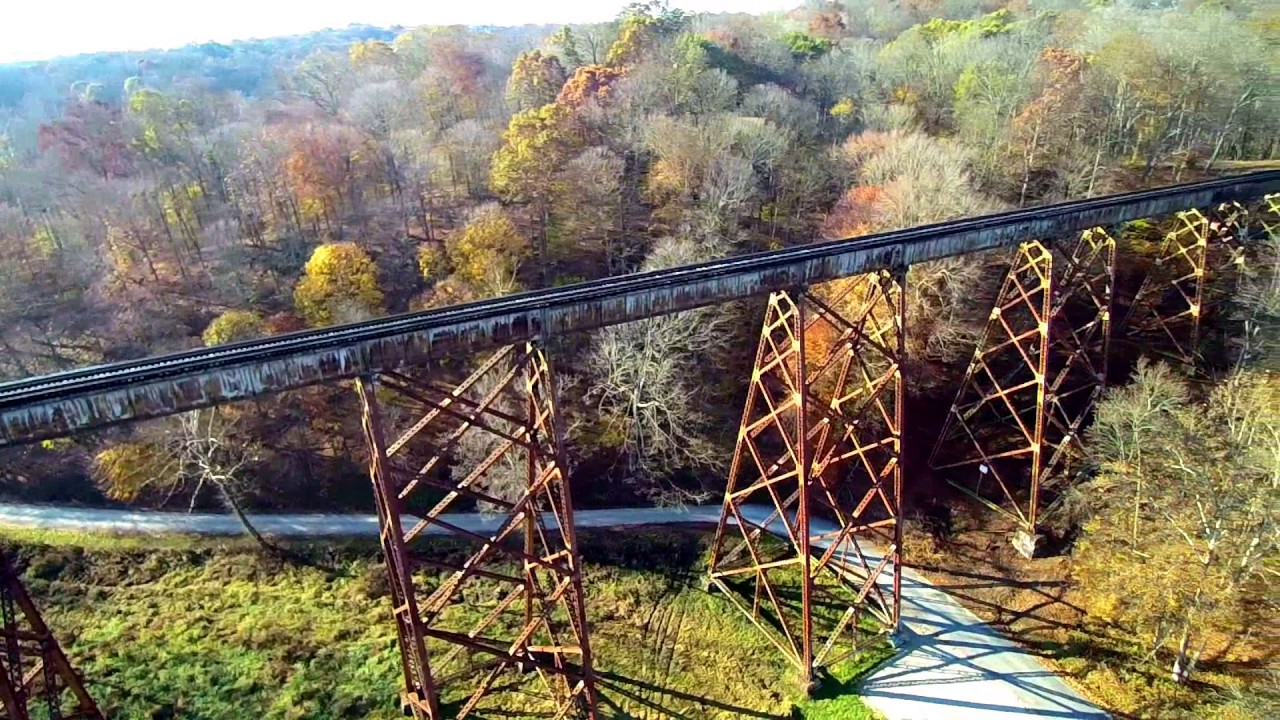 Backstory and Context
The Tulip Trestle, located in Solsberry, Indiana, just outside the incredible Bloomfield, Indiana, is one of the oldest and most well known structures in the area. Construction of the bridge began in 1905 and it was completed in 1906. Other than a few extra beams being put in back in 1916, the bridge is in the exact same condition it was when it was originally completed. Over the last century, the bridge has fallen victim to a lot of graffiti, but the layer of paint in areas has preserved the metal, and made it less vulnerable to the harsh weather conditions.
Sources
https://yohogeneralstore.com/attraction/tulip-trestle/