Illinois State Military Museum
Introduction
The Illinois State Military Museum has many different exhibits from the different eras of the military. It is located in Springfield and is connected with the Illinois National Guard. It shows the history of the Illinois military starting with the early militia on down to the present day National Guard.
Images
Illinois Museum - The Castle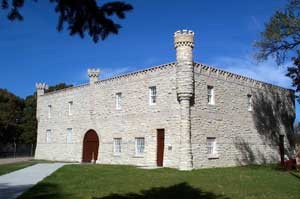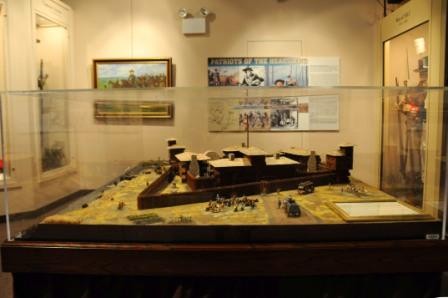 Backstory and Context
The Illinois State Military Museum is located in Springfield, Illinois and houses many exhibits from the states military past. These exhibits follow the Illinois military from it beginnings of the militia to the present day National Guard. It also homes relics from President Lincoln's time in office.
The museum has an exhibit housing the artificial leg of Mexican General Antonio Lopez de Santa Anna that was found by the Illinois Volunteer Infantry Regiment during the Battle of Cerro Gordo in the Mexican War.
There are also many exhibits of items from the Civil War in the museum, such as an authentically armed and uniformed soldier that is the greeter at the entrance to the Civil War section of the museum.
There are also exhibits from The Spanish-American War, WWI, WWII, Korean War, Vietnam War, Gulf War, and the Global War on Terror.
It also holds a gift shop for any souvenirs you may want to help you remember your trip to the Illinois State Museum!
Additional Information