Minnesota Children's Museum
Introduction
The Minnesota Children's Museum offers a unique experience for children that offers them fun activities that are also highly educational. The museum features interactive engaging opportunities for children, including field trips, small group programs, family nights, museum-to-go classes, traveling exhibits, and even exhibits available for purchase. The museum's exhibits include Earth World: Discover Minnesota's unique habitats up close, Habitot: Creep & Crawl into hours of fun & fascination, Our World: Explore Community & diversity in a world teeming with excitement, Rooftop ArtPark: Merge nature & art in an immersive outdoor gallery, and World Works: Uncover secrets of the world in an environment loaded with fun and intrigue. One of the guiding ideas of the museum is to let the children be able to to interact with all the exhibits, which allows them to gain first hand experience and learn more about the exhibits in the museum.
Images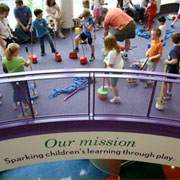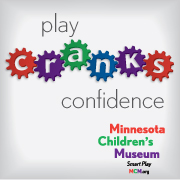 Backstory and Context
The Minnesota Children's Museum was founded in 1981 by Marialice Harwood, Kate Donaldson and Suzanne Payne. Originally located in Minneapolis, the Museum was an instant success and gained large popularity. Before long, it was unable to maintain its location as a result of the area being too confined to maintain the large number of visitors to the museum. The Minnesota Children's Museum first opened in downtown Minneapolis and then to Bandana Square before reopening in its current location in downtown St. Paul in 1995.

The Children's Museum's St Paul location resides in a large, 65,000 square-feet building that is capable to house all of the exhibits and contains additional room for growth. The museum offers a unique experience for children that is both fun and highly educational.



Sources
"Mission and History." Minnesota Children's Museum. Accessed December 4, 2014. http://www.mcm.org/about/mission-history.
Additional Information