Freedom Corner
Introduction
Freedom Corner is located at the corner of Crawford Street and Centre Avenue in Pittsburgh's Hill District neighborhood. Dedicated in 2001, the memorial showcases the African American community's fight for freedom. The site was once a place where civil rights activists would meet during marches and is now a place to reflect on past struggles.
Images
Demonstration at Freedom Corner (1969)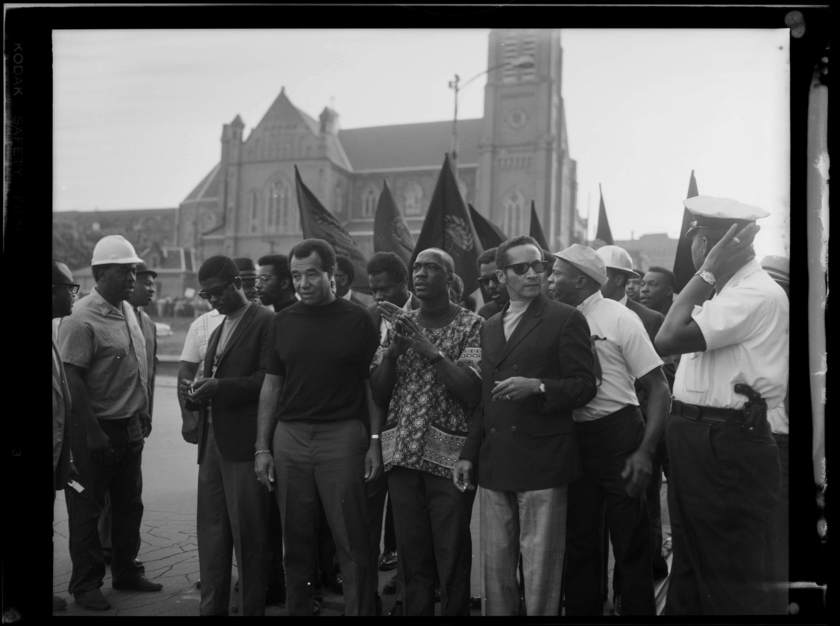 Exterior of Freedom Corner (2011)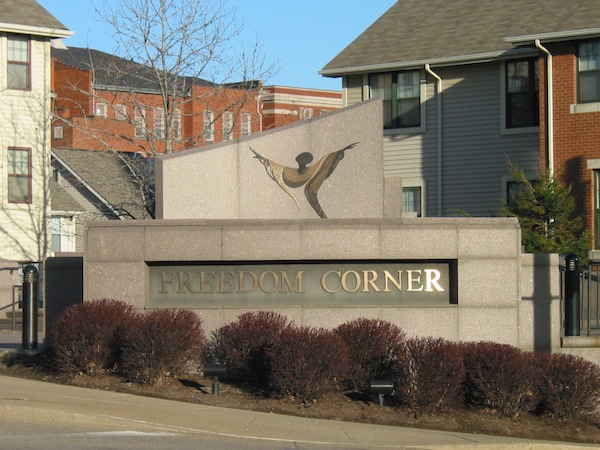 Interior of Freedom Corner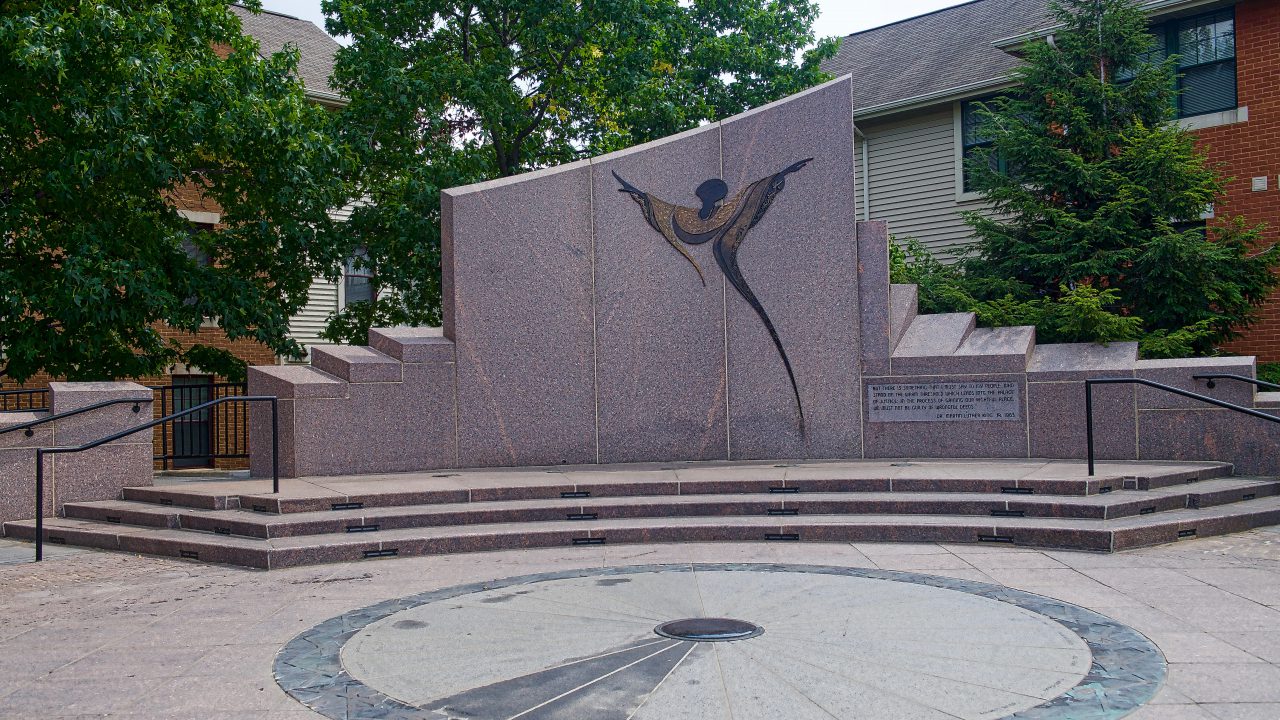 Backstory and Context
On April 22, 2001, the Freedom Corner Memorial was unveiled in Pittsburgh's Hill District neighborhood. The memorial's location marks the spot where the community put an end to urban development as well as gathered to fight for their civil rights. In the 1960's, the community stopped urban developers from continuing demolition past Crawford Street. The City of Pittsburgh had already demolished half of the Lower Hill District to build the Civic Arena. However, the community stopped the project before the developers depleted their community's cultural resources. After Martin Luther King Jr. was assassinated, the Hill District's African American community started to riot and destroy buildings. After the riots, the community marched down Centre Street to the location of Freedom Corner to meet head to head with law enforcement. The memorial symbolizes the conflicts and struggles that the Hill District's African American community had to face but also serves as a beacon of hope for their future. 
Sources
Dyer, Ervin. "Freedom Corner dedicated in Hill District." The Pittsburgh Post-Gazette. April 23, 2001. Accessed April 27, 2020. http://old.post-gazette.com/regionstate/20010423freedomreg2.asp.
Image Sources
Teenie Harris Archives – Carnegie Museum of Art

Pittsburgh History and Landmarks Foundation

Clyde Allen Harris for the University of Pittsburgh - Community Engagement Center