Library and Conservatory
Introduction
The Library is one of the most magnificent rooms on the first floor. The mantel, door frames, and bookcases are of hand carved English and American Black walnut, embellished with polished steel and strapwork ornaments in the Early Renaissance style. The ceiling is coffered in Black walnut panels with blue, rose, and gold frescoed centers. Following the recent restoration by nationally recognized Canning Studios, the original wallpaper, embossed to look like Moroccan leather, was reproduced by renowned French fabric manufacturer Scalamandre.
Images
The Mansion's Library c. 1920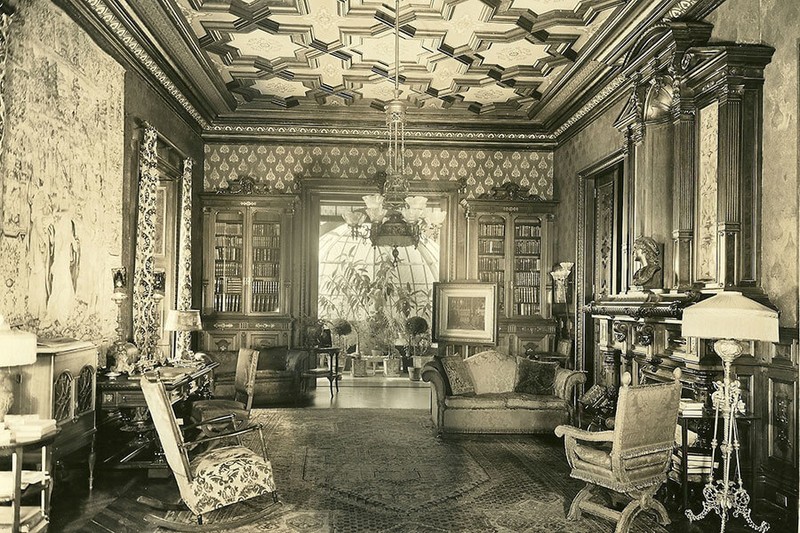 The Mansion's Library, present day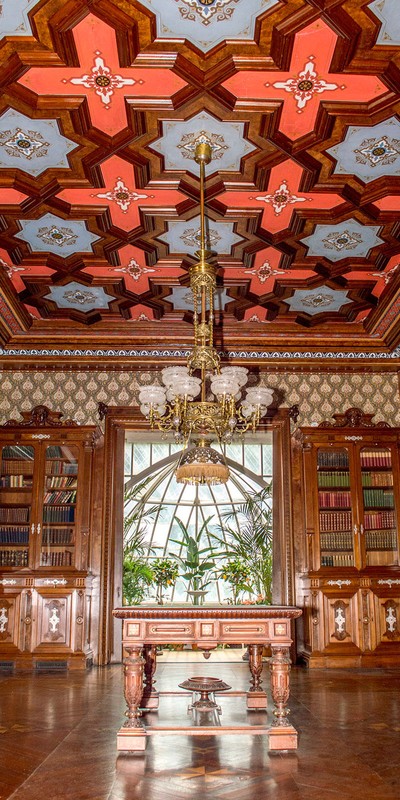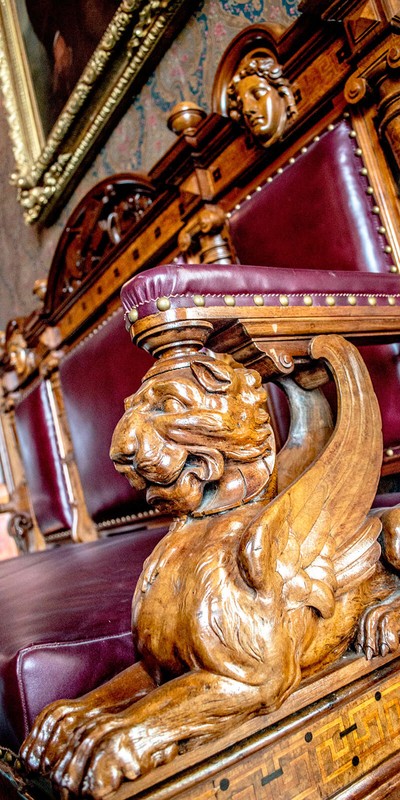 The Library and Conservatory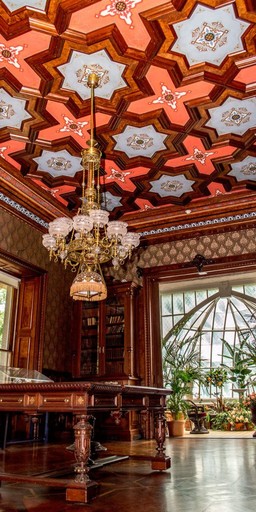 Backstory and Context
The Library's parquet floor is made of five different woods in an eight-pointed star pattern, which is repeated throughout the house. The room was designed and furnished by Leon Marcotte to hold 3,000 volumes, with bookcases, a rare-book vault, and drawers for manuscripts and maps. Magnificent double doors of etched glass open to the Conservatory.
The Conservatory
This Gilded Age Conservatory, with its ribbed half glass dome and Minton tiles, is an excellent example of early domestic conservatory architecture in the United States. Accessed directly from the Library, this small yet distinctive room has been brought to life with a rich installation of silk plants, pots and furnishings of the era. The Conservatory provides a glimpse into the Victorians' passion for the beauty and diversity of the plant world as seen through the vision of the original owners of the Mansion.
Additional Information